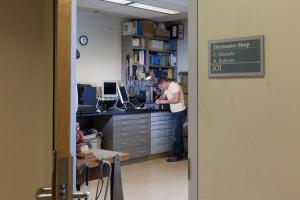 Location and Hours
Chernoff Hall Rm 301/302
8:00 AM - 12:00 PM; 1:00 PM - 4:00 PM
Approved Essential Projects ONLY
Please review the Chemistry Repair Shop Operation User Guide (PDF, 128 KB) for the procedure to request an equipment repair appointment. If you have any questions, you can email chemrepair@queensu.ca directly.
The Repair Shop is available to both undergraduate and research areas of the Department of Chemistry in the form of technical support, whether it be software or hardware related issues.
Services are also offered to external facilities at an hourly rate.
---
Contact Information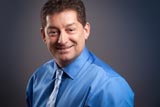 Ed Maracle
Computer/Network System Administrator
Phone: 613-533-2629
Fax: 613-533-6669
Email: ed.maracle@chem.queensu.ca
---

Ben Geiger
Instrumentation Technologist
Phone: 613-533-6000 ext. 78107
Fax: 613-533-6669
Email: b.geiger@queensu.ca
---