NanoFabrication Kingston (NFK) is an open-access facility providing science and engineering researchers from academia, government, and industry with access to leading-edge equipment, methodologies, and expertise for designing and prototyping microsystems and nanotechnologies.
Up-to-date information on lab capabilities, fees, procedures, etc. can be found on our website.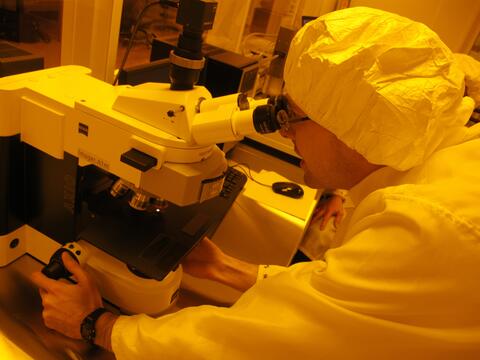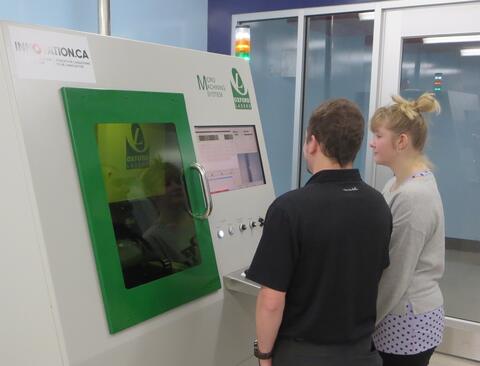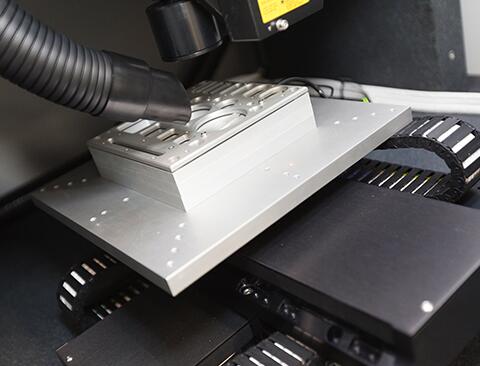 Featured Instrumentation
Class 1000 cleanroom space with laminar flow hood
Electron beam lithography system/Scanning electron microscope (Raith Poineer)
Laser micromachining system (Oxford Lasers Alpha Series)
Maskless lithography system (IMP SF-100 Xpress)
Photolithography mask aligner (NxQ 4006)
Chemical printing system (SonoPlot GIX Microplotter)
Physical vapour deposition – electron beam evaporator (Thermionics 3 kW Linear e-Gun)
Physical vapour deposition – sputter (Lesker PVD 75)
Reactive Ion Etching system (Trion Minilock III RIE)
Address

Innovation Park
945 Princess Street
Kingston, Ontario
K7L 0E9

Phone

613-533-2139

Hours

Open 24/7

Staffed Hours:
Monday-Friday
8:30 a.m. to 4:30 p.m.
Contact Information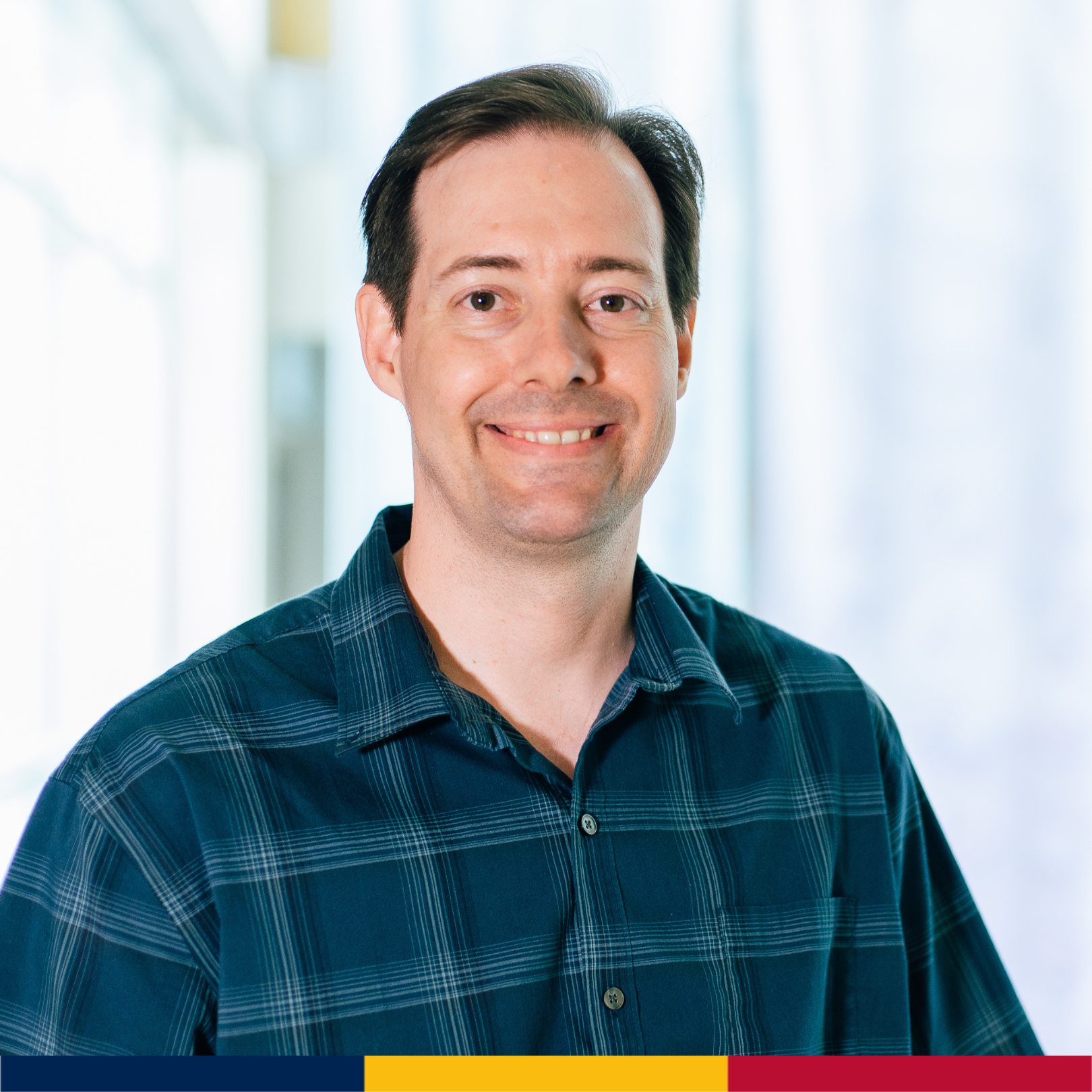 Dr. Graham Gibson
NFK Lab Operations Manager

Email: gibsong@queensu.ca