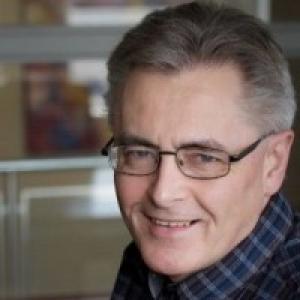 Ken Edgecombe
Board of Indoc Research
Dr. Edgecombe holds a Masters and a Ph.D. in Theoretical Chemistry from Dalhousie University. His research interests have ranged from drug design, protein structure, and solid state calculations to the application of topology to chemical systems (and other areas) and the understanding of basic atomic and molecular structure. He is an inventor with 2 patents and an author of 27 refereed publications, two of which are widely used in textbooks to illustrate concepts with one cited over 3000 times in refereed publications.
 
In addition to holding teaching and research positions at Queen's University from 1988 to 1995, he was the Program Manager for High Performance Computing (HPC) in the Scientific and Technical Systems and Solutions group of IBM North America from 1995-97. During the period from 1997 to 2015 he built the High Performance Computing Virtual Laboratory (HPCVL) (now the Centre for Advanced Computing (CAC)) into a $200M self-funded innovative research environment. HPCVL was selected by Backbone magazine in March 2013 as one of the "Best 10 Research Facilities" in Canada. He served as the Chief Technology Officer for the CAC from 2015 to 2017 and from 2017-2019 as the Director of the Cognitive Analytics Development HUB of the CAC.
 
His current interests include extending what is called the computing "cloud" to research needing secure Advanced Research Computing, long-term and archival storage, access to digital research data and applying Cognitive Analytics to real world problems. He has provided leadership to the community through membership on numerous committees including the National Initiatives Committee of Compute Canada and the Ontario HPC Council. He has served as Conference Chair for the High Performance Computing Symposium 2009 and Program Chair in 2017. In 2010 he was named the Carl C. Coffin Lecturer in the Department of Chemistry, Dalhousie University and in 2013 and 2014, organized and chaired the symposium Complex Data and Analytics in Medical Research. He has been and currently is a member of the Board of Indoc Research and was a part of the Indoc Consortium management team who were responsible for developing Brain-CODE for the Ontario Brain Institute.
Certifications:
M.Sc. Theoretical Chemistry
Ph.D. Theoretical Chemistry