Welcome to Queen's Chemistry!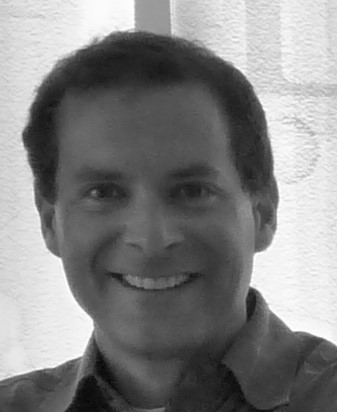 I'm David Zechel and the Acting Head of Chemistry until July of 2021. Before getting into all the wonderful aspects of our Department, I wish to begin by acknowledging how events over the past year have shaken our Chemistry community as well as the significant challenges that we face in the months ahead. Recently, two longstanding faculty members were taken from us by illness. Professor Natalie Cann, a leader in theoretical chemistry and a former Head of our department, passed away on December 15th, 2019. She was soon followed by Professor Suning Wang, a world leader in organoboron chemistry and materials, who passed on April 27th. This has left an immense void in our Department, one that will take a long time to process and heal.
What has made the healing process all the more difficult has been the battle against Covid-19. Since March 13th when the Prime Minister declared a state of emergency, our faculty, lab coordinators, staff, postdoctoral fellows, and graduate students have worked tirelessly to design and execute a strategy to open our Department to research activities while minimizing the chance of viral transmission. Since mid-June our graduate students have been working in intricately choreographed shifts that allow for physical distancing, while our safety committee reviews Covid-19 safety plans for every lab in the department on a monthly basis. We were the first Department at Queen's to open in this way, and our approach has served as a model for the rest of the university. Our graduate students have also volunteered to produce hand sanitizer in bulk quantities to meet the demands of Kingston General Hospital (highlighted by CTV News), while our faculty have received emergency funding to develop antiviral therapeutics and diagnostics. It is said that true character is revealed during a crisis. We were supremely tested by Covid-19, and I am proud to have witnessed what I have always felt to be true of our Department: a willingness to act, to lead, and an exceptional esprit de corps.
Our Department was also deeply affected by the killing of George Floyd on May 25th and the subsequent upswell of the Black Lives Matter (BLM) movement around the globe. We have released a statement on our website in support of BLM and condemning anti-Black racism. This event also compelled us to take a hard look at how we can better listen to and support underrepresented groups in our Department and identify systemic barriers to advancement of these groups in STEM. Leading this response is a new departmental Equity, Diversity, and Inclusion Committee which will work with members of underrepresented groups to develop initiatives that create opportunities for such groups within our department and chemistry at large. We believe that to be a top Chemistry Department all of our members must feel welcome, valued, and have equal opportunities to achieve excellence.
I would like to reassure our undergraduate students that we empathize with how Covid-19 will impact your year at Queen's. The 2020-21 academic year will be a more distant student experience relative to the cohesive, small school feeling that Queen's is known for. Nevertheless, we are resolutely committed to delivering a program that will fulfill your degree requirements and inspire you to pursue research or career opportunities in Chemistry. Our faculty and lab coordinators are working flat out to redesign labs and courses for online delivery in the Fall and Winter terms. We are planning for in-class instruction, especially with labs, wherever we can. If there is a silver-lining to Covid-19, it is that we have been forced to reimagine how we can teach chemistry in a compelling way that goes beyond the traditional mode of classroom-based learning.
Despite these challenges, our Department is positioned for a bright future, which is described in our 2018-2023 strategic plan. Here are several reasons why you should consider joining or engaging with Queen's Chemistry as a student, alumni, prospective faculty member, or industry partner:
Our Department is located in Chernoff Hall, an award winning building with inspiring architecture and state of the art facilities.
Queen's Chemistry has 29 faculty, including 7 women, one of the highest percentages of female faculty in Canada.
Our research interests are broad and continue to evolve, covering: analytical / environmental, biological, chemical education, inorganic / organometallic, materials / polymer, organic, physical, and theoretical / computational chemistry.
Our department has undergone dramatic renewal by hiring 9 new faculty members, including 4 women, over the last 5 years.
Our faculty are among the most decorated in Canada, and include 6 Canada Research Chairs, a Bader Chair, and an Allie Vi Douglas University Professorship. They have also won many international awards and nearly every award from the Canadian Society for Chemistry!
Our Department offers a number of exciting undergraduate degrees in chemistry, including a joint program with Environmental Studies. We also provide the chemistry expertise required for Engineering Chemistry undergraduate students to graduate with dual accreditation (as both engineers and chemists). Undergrads have many opportunities to work in our research labs during the summer months, or as 4th year students during their capstone research projects. Such students often attend chemistry conferences and become co-authors of articles that are published in top chemistry journals. Many of our undergraduates proceed to graduate studies.
We also offer an exciting graduate studies program that is currently instructing over 100 graduate students at the MSc and PhD level. Our students receive a competitive minimum stipend (which rapidly increases with awards!), are unionized, and are ably represented by the Queen's Graduate Chemistry Society. They are also highly successful in winning awards (nearly 50% are award holders!), and go on to hold positions in academia, government, and industry following graduation.
Our Department offers an accelerated MSc program for our ambitious chemistry undergraduates, and a Dual MSc program in partnership with the University of Stuttgart to those students who wish to study abroad.
In addition to studying chemistry in our graduate program, we also offer graduate courses in Scientific Ethics, Business Skills for the Chemical Industry, and Leadership Skills.
Our Department is closely connected to industry through the Queen's Chemistry Innovation Council (QCIC), a group of business leaders and executives who advise our department and provide career guidance to our graduate students.
I could go on!
In closing I would like to highlight one last distinguishing feature of our Department, and that is our sense of community. Chernoff Hall, with its many common areas, encourages many informal chats between students, faculty, and staff during coffee and lunch breaks. Undergraduates hang out and study outside the offices of faculty in our wonderful 4th floor atrium, and often get to know our faculty personally. Although this upcoming year will require us to be more physically distant, we will do our very best to maintain this sense of community in virtual ways. With this in mind, if you are interested in joining our chemistry community as an undergraduate or graduate student, please feel free to contact me for more information at depthead@chem.queensu.ca.
I look forward to hearing from you!
Sincerely,
David Zechel